Recording: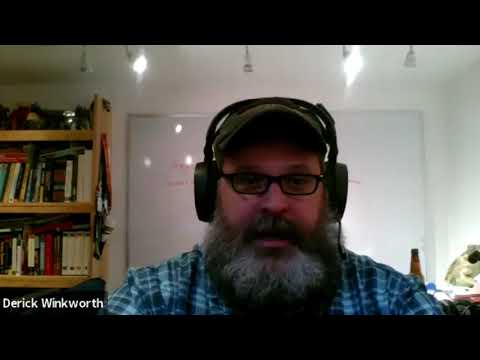 Agenda:
Discuss upcoming changes to images available for curriculum lessons
Discuss two page PDF overview of NRELabs by @lcaywood
Discuss MP-3 project
Open discussion
Attendees:
Stephen Kiely (@smk4664 )
Lisa Caywood (@lcaywood)
Olivier Bergix (@obergix)
Matt Oswalt (@mierdin)
Derick Winkworth (@cloudtoad)
Notes:
Derick discussed adding security related images to the curriculum, as Matt is working on a hackathon requiring them.
Olivier mentions labtainer security related lessons that might be easily portable to NRELabs (see https://my.nps.edu/web/c3o/labtainer-lab-summary1#Networking in particular for networking tools)
Derick discussed other image work that is on-going, such as rebuilding vQFX lite, the FRR image build, and fixing the CVX image
Derick discussed the MP-3 project, which is all about how images are built for the curriculum.
Derick to start MP-3 doc in nre-learning/proposals repository
We'd like minimal kernels/images that boot fast and can be auto-built from scratch.
Olivier mentioned possibly using bentobox (http://chef.github.io/bento/) and/or Packer to create the images. We will investgiate these and other tools.
Lisa discussed keeping the stats current in the new marketing 2-pager she created for NRELabs. We should be updating this doc wtih new stats periodically.
The French translation for the title/description and subtitles for the intro video are live, thank you Olivier!
Lyon NRE meetup time is evening of the 29th. Exact time and place TBD.
Obergix to find location for meeting.
Zoom link: